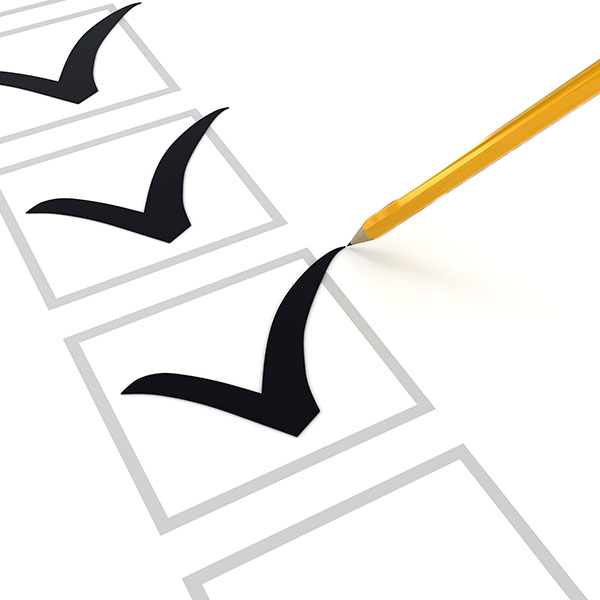 At Cooney Air Conditioning & Heating we strive for 100% satisfaction in everything we do. We value your opinion and invite you to tell us and others about your experience with us. Please take a few moments to tell us what you think by leaving us a review here on our website or on any of these popular review sites or social networks.
Read what other customers have said about us.

All trademarks or brands on this page are registered by their respective owner and are not affiliated with our company, nor do they endorse or sponsor our products or services.
Reviews of
Cooney Air Conditioning & Heating
(Based on 34 rated reviews)
25-Feb-2022
Product or service reviewed: Furnase
Had a problem with furnace blowing out cold air and changed out filter ourselves and found out this wasn't the problem. Soo called up Cooney and they sent a tech 2 hrs later and diagnosed the problem right there and fixed god enough till the could order the parts to fix problem. Next day came and parts came in and within 5 hrs the next day of them opening and locating the parts some other tec showed up and fixed the problem. Very happy and warm and comfortable in home now. Thanks to Joe service manager and you friendly techs initials were DJL and ASA . Sorry I'm bad with names but not bad with there initials on bills . Lol !
07-Jan-2021
Product or service reviewed: HVAC System design and installation
Cooney Air Conditioning & Heating recently designed and installed a new variable speed heat pump / AC system in our new build and we could not be happier. I first met with Scott before construction began and he helped design the system. This involved a lot of measurement and planning. Scott then helped to insure the duct work was installed properly and then they installed the system. The Cooney team is extremely professional, very knowledgable, neat, courteous and always on time. I can't say enough about how great they are. We now live in an unbelievably comfortable house with the ability to heat or cool perfectly balanced zones. The system Scott designed has resulted in an incredibly efficient/low cost operation of our HVAC system. Highly recommended!
05-Aug-2020
Product or service reviewed: Carrier furnace and air conditioner
Excellent presentation by Rob. Excellent work by Scott, Mike and Joe. They were very kind and courteous. Scott remained alone and he is so conscientious and good at everything he did. Because his truck was parked in front of my car he brought in my groceries. Kindness like this plus professionalism and courtesy are the marks of a great company. I highly recommend them.
16-Dec-2019
Product or service reviewed: Installation of a new Boiler system
Cooney discovered a major problem with our boiler system during a routine service call the Monday before Thanksgiving. This situation required an immediate shutdown of our heating system during an unusually cold week. Cooney ordered a new system and scheduled an install for the following Monday. Then they brought in a hot water tank to provide us with hot water for the week and the most amazing portable electric heaters to keep our house warm. After two, almost three days of installation, our new system is absolutely wonderful and we cannot thank Cooney enough for all that they did for us! And a special thank you to our install team for a great job!
Carolyn W Martin
Jamesville New York
21-Nov-2019
Product or service reviewed: Fixed Gas Leaks
On the 18th National Grid Red Tagged my Parents Home due to multiple Gas Leaks. On the 19th Ron at Cooneys had 3 electric heaters delivered to their home to help keep them warm. On the 20th Scott and Mike came to fix the leaks! There were 3 in the laundry room, 4 in the cellar. When they were done they waited with us until National Grid cleared the house and turned the gas back on to be sure that all was corrected! Could not have asked for a better crew! Thank you Ron, Scott and Mike for all your hard work, expertise, and caring!
Mary Margaret Banac
Jamesville
27-Apr-2019
Product or service reviewed: furnace repair
They arrived on time, same day, had my furnace up and running again within 15 minutes. The charges were reasonable. I will call them for any future issues and for general servicing on my 2 furnaces and A/C.
30-May-2018
Product or service reviewed: New Heating System
Cooney did an amazing job installing a new heating system for the church and friary. The quality of the equipment is amazing. Top technology. The only thing better was the dedication and professionalism of the crew. They, and especially Roger went above and beyond the call of duty. I highly recommend this company.
Friar Rick Riccioli
Syracuse
09-Feb-2018
Product or service reviewed: Hvac
Thank you Scott for sending Nick Carano to Life Storage the other day. He was a life saver. Extremely polite and professional and took the time to explain., as you did to Scott. We have dealt with Cooney for over 12 years and always very satisfied. If you want the best.... My opinion..... Call Cooney.
Kennidyann Galloway
Cicero, New York
30-Dec-2016
Product or service reviewed: Carrier Performance Series gas furnace and air con
About two weeks ago we replaced our 22-year-old Carrier system with new Carrier Performance Series gas furnace and air conditioning units. We compared four estimates (from Heil, Lennox and two Carrier dealers) and chose Carrier from Cooney Air Conditioning and Heating. Cooney's Ron Stevens, Jr. took the time to explain how the Carrier options worked and the advantages and disadvantages of each. He also clearly described how they would do the job including the sheet metal work to improve the return air flow to the new system. Mel and Ryan did an excellent job installing and starting the system. They were very professional in manner and very competent. As Ron promised they put down carpet mats (from the front door, down the stairs and across the basement to the utility area and they started some electric heaters for the several hours the furnace was off. The new furnace and Wi-Fi Cor thermostat have been working very well. We are very pleased with our choice and highly recommend Cooney to potential customers.
Ray Letterman
Fayetteville, New York
A thoroughly pleasant experience. Knowledgeable staff and a very professional installation crew. They did a fantastic job and I am sincerely delighted. Cooney A/C & Heating will be at the top of my list in future endeavors and among any recommendations to others seeking similar work. Thank You!
Dear Ron,

A sincere note of THANKS to You, Brian, and Kevin for the great job done by all in the Prep Work, Installation, Clean Up, and Follow Up involved in our purchase of a new furnace & air conditioner. A Class 'A' Team!!

Ron, you did a great job on educating us in every aspect of the work that was done, and in the operation of our new furnace and air conditioner.

In the fast paced life that we live in, it's nice to know that there are still companies like Cooney and people like You, Brian, and Kevin that care about doing a great job, and care about the customer. The Cooney business will prosper during these difficult economic times that we are in because of people like you.

Ron, thanks so much again for a job very well done.
I contacted several companies & Cooney AC was the first to come & deliver the most complete estimate with the most options. My old furnace was on its last legs & the work was scheduled & completed as quickly as I could ask. The installers arrived on time, completed & cleaned up so there was nothing left for me to do but turn up the heat!
It was a pleasure having you in our home. Your installers were extremely neat & courteous and we just can't say enough about our 'new Best Friend' Ron.

Thank you so much for everything.
Thanks Tom for everything, your guys did a super job!! Angela and I will never call on anyone else for HVAC needs! Tell the crew we said thanks and great job!
Tom,

Matt did a very nice job - Hats off to your company with its customer service approach-
It is a good feeling to do business with a company who really wants to do a good job in every way!
Very professional! I would highly recommend Cooney to any & every one. Beautiful job!
Our 69 yr old home presented a big challenge to try to air condition properly. Our installer was such a hard worker, and went way beyond what I've come to expect with other home improvements we've done here. Very accommodating, courteous & efficient. Thank you so much! Lyn.
Tom,

It's an understatement to say that we're 100% more comfortable since you re-worked our HVAC system.

Thanks for working with us through the entire process and for a job well done. Special thanks to Bill & Rob. Good work.
I will highly recommend your firm to anyone who inquires information about your firm. Please feel free to give out my name, address and telephone number (478-7213) to a potential customer so that I may inform them of my high regard for the work you did for me. I am especially appreciative of the information and the time given to my by Ron Stewens. All of the service men you had working installing my furnace were thoroughly knowledegable and professional (especially Robert Smith) and that is why the installation is excellent.
I am very pleased with my new Carrier heating system, and with the way I was advised, and with the efficient manner the technicians did the installation. Thank you for making my home warm and cozy.
We are so pleased with the professional job Cooney Air Conditioning did for us. We love the unit - it is perfect for our needs and is also attractive. We highly recommend you!! Thank you!!
Brian & Mike were friendly and professional technicians who spent time explaining my new systems to me. They were courteous and spent their time doing only work. Having Cooney Air Co. in our home was a pleasant experience.
Edwin & Lydia Carney - Laura Carney
We have never worked with a friendlier, and more helpful group of people! After the problems we've had with contractors and heating companies in the past. We were leary about having Rianna's installed in our home.
We couldn't have been more pleased with all their members of the Cooney staff. All was done in a professional manner and very pleasantly as well. We would recommend your service very highly. Thank you!
Thank you again for a the wonderful and knowledgeable Service Person you sent to us today. Over time we have had several of your Service people at our Facility and they were all exemplary employees. Their knowledge base is terrific and their professionalism is the greatest. It is always a pleasure to greet your employees when they come into our facility.

I have always said that the Field Service Department is your business card to the customer, and we are VERY Satisfied. Today we got to meet Dave (D.W.) he was the best!! Thank you again for all you do for us.

Sincerely,
John A. Anderson
Facility Manager
Rite Aid Distribution
Rome, NY
Dear Ron,

We would like to thank you and all those at Cooney for an outstanding job on the furnace and duct installation in our home. I know we were fussy customers due to Todd's knowledge of HVAC systems. However, that is the exact reason we choose Cooney for the job.

From the minute you walked in the door, your company stood way above the rest in your knowledge of what was needed to do the job properly. We were impressed by your read of our old system...that there were venting issues, which proved true once the job began. Nobody else came close to putting a complete system together for us, and we had some top names in the heating business here.

While the job by Cooney cost more than the other bids we received, we chose Cooney because we knew you were going to do the job right. Others were going to put band-aids on our system, yet tell us a high efficiency furnace. The two do not go together. We are confident that what you have done will serve us for many years, since the job was done properly from the start.

The crew you sent to the job was outstanding. They were clean, courteous, professional and personable. They laid out the job with care, which allowed all the ducts and pipes to take up the least space possible. There were a number of instances where decisions needed to be made. They always made the decisions on what would yield the best result, not what would take the least amount of time. They were here to serve us, and I deeply respect that.

We also appreciate all the time that you spent with us. You were always there to answer questions and you let us take time to make decisions. In addition, you showed up on the job several times to ensure we were getting the best job possible. Upon completion, you have followed up to make sure everything was right. This is outstanding service on your part and we genuinely appreciate your efforts and applaud you for doing business so professionally! You stood by us until a few minor details were worked out, and for this I can't thank you enough. Our home is much more comfortable now with even heating throughout the house. Yesterday the high was only 2 degrees and we were warm, snug and comfortable.

We admire a company who hires good employees, keeps them happy, and provides outstanding service. Did we mention keeping our house clean? We will be singing praises of Cooney for a long time to come. It was such a pleasure doing business with you. Thank you for a job well done.

Sincerely,
Around 8:30 tonight, our furnace stopped working plus we smelled gas in the basement. We called Cooney and they dispatched a technician out here (Dwayne). By 10, it was fixed.

A couple of things I wanted to bring up:

1. The service was exceptional by all (dispatcher, technician on call and then Dwayne). Actually he wasn't on call. Tim, the technician talked to me (he doesn't know I work with Carrier) and decided to call someone out to help since he was on the other side of town and it would be a couple hours.

2. Issue diagnosed and actually it was snow blocking the vent but he mentioned he had all the parts needed to fix whatever problem in his truck...warms the heart to see that factory authorized part sticker on the igniter box!

3. He mentioned that if there was a part he didn't have, he knows he can get the warehouse to open at any time (there's a fee but it is done) and they will take care of the problem.

I know a lot of times we hear the bad but it is good to know that as a customer of Carrier Northeast, the experiences is a good one.

Time to go back upstairs and enjoy that Infinity system!
Dear Sir,

I wanted to take this opportunity to tell you how pleased my wife and I are with purchase and installation of our new air-conditioning system. Your staff starting with David Cash, who made an excellent presentation and quotation for our system, and including Mel and Kevin who did the installation, as well as your office receptionist are very professional and courteous people. Mel and Kevin placed runners in all areas that they would be walking through or working in to protect our floor covering and cleaned the job site each afternoon before leaving. Also they answered any of my questions, concerning the installation, directly and always to my satisfaction. We are looking forward to the weather warming up so that our system can be started and checked out. It has been a pleasurable experience dealing with your company and we would certainly recommend your company to anyone interested in purchasing a heating or air-conditioning system.
Thanks. The whole process was a pleasure. I didn\'t know there was still this kind of service available!
Dear Tom,

I am writing to say thank you for the great job you and your professional crew did at our house. Debbie and I are very pleased with the entire project.

The kids are very much enjoying the new heat system that you designed for our basement, and I have found it way too easy to fall asleep on the couch that it's so comfortably warm down there!

I know that running a successful business like yours brings many daily challenges, so it's nice to know that you are one of the really good customer oriented companies that can be counted on to do a top notch job in a professional manner.

Please let Matt and Mel know that we are very pleased with their work, and that it was a pleasure to get to know them.

Thanks again,
Dear Tom,

As you know, I recently had a new Carrier Infinity furnace and central air conditioner installed at my home. Although it took some time and effort to effect this event I am very pleased with the job Cooney completed.

I know I mentioned this to you over the phone last week but thought I'd send a letter as well. Ron did a fine job getting this project back on track and put all the information together in a very organized and understandable fashion. Mel and Ken completed the install and did a very nice job from start to finish. Please tell them all, thank you.

As an aside, Cooney is also servicing HVAC needs of my office building downtown. I've been working with Tim for over a year now and he is doing a fine job as well.

Please let these Cooney representatives know that I appreciate their expertise and good work. They reflect admirably on your company and I thought I'd let you know that.

Very truly yours,
Robert M. Petrovich
S&W Redevelopment
Executive Vice President
Dear Mr. Terrell,

We just had a ductless air conditioning system installed in our home at 330 Berkley Drive, Syracuse and I just want to write a letter of thank you for the outstanding support and work provided by your employees!

Ron Stevens was very patient and helpful to my wife - who was very concerned about how the system would fit into our home which was built in the 1920's. Ron worked with her and really developed a wonderful solution that provides excellent cooling and fits in with minimal disturbance in both the inside and outside of the house.

Rob Smith did an outstanding job of installing the system - he was very innovative in finding an excellent way to provide power to the inside units and took great pride in all of his work - he truly is an outstanding employee for Cooney! Matt Nissen was an excellent assistant and worked very hard to ensure that everything was kept clean and neat - a super team!

I certainly would recommend Cooney to any potential customer - it is so wonderful to deal with a company that takes such great pride in their work!

Thanks very much!
Tom-

I have to commend you on your excellent staff. Pete came to check our furnace & saw a hole in it. He called Ron immediately to see how quickly Ron could help us. Ron called us very quickly and was at our house within an hour. He had another job to get to, but made the time to help us. He called us later with the price - which was very close to the rough estimate he told us before he left our house. He said he'd do what he could to move things around to get us heat ASAP. Ron called me 4 times keeping me informed as to when it could be done - the last confirming Monday @ 8am.

Everything is great and I am so impressed with their professionalism, skill, & speed to help us. Thank you.